HEAVY RUSSIA is the largest conference held in Eastern Europe devoted to logistics of heavy, project and oversize cargoes.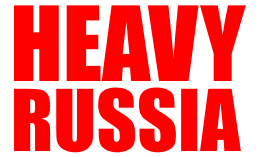 Today HEAVY RUSSIA is a well-known international brand. More than 300 speakers from Russia, Baltic, CIS and non-CIS countries come to Moscow to discuss current issues and development tendencies of this sector. The heads of the largest transport and logistics companies highly appreciate the professional organization of the Conference.
HEAVY RUSSIA Conference deals with the most sensitive issues and the hottest topics, should it be road corruption, or relations with state bodies, or the economic problems, etc. Russian MPs, heads of Ministry of Transport, Federal Road Agency Rosavtodor, Rosdormonitoring and Ministry of Internal Affairs of the Russian Federation are among the speakers of the Conference.
HEAVY RUSSIA is an efficient tool for the search of new business partners through single source contracts with a large number of cargo owners, representatives from different shipping, transport and freight companies.